Read more about CONNECT Team here
CONNECT is an online network aimed at strengthening the capacity of health and research workers connecting with research and society.
This website recognizes that Health Workers often work within challenging and stressful environments, and that further complexities can exist for health workers and their interactions with patients and colleagues when working at the interface between health institutions and research contexts within society.
Both the Oxford University Clinical Research Unit (OUCRU), Ho Chi Minh, Vietnam and the KEMRI Wellcome Unit in Kenya (KEMRI) have years of experience supporting health staff and fieldworkers, having developed resources focused on skills related to communication, emotional competence and resilience, and stress management. This website has developed as a partnership between OUCRU, KEMRI and The Global Health Network and is a collaborative open-access web forum where health workers, researchers and others can network, share resources, and discuss issues relevant to their context. As some of the resources have been developed specifically for the Vietnamese context, they are available separately under a Tieng Viet section.
Connect welcomes contributions, feedback and comments. We may be contacted on: CONNECT_info@oucru.org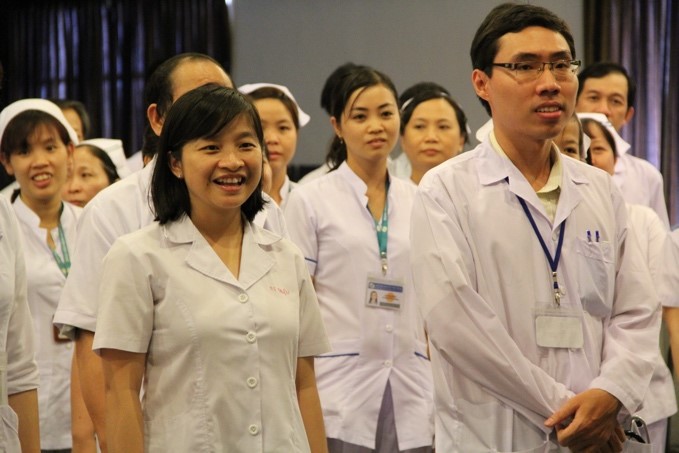 Healthcare workers at the Hospital for Tropical Diseases HCMC, Viet Nam
Credit: Oxford University Clinical Research Unit, Public and Community Engagement Team